Macroecology 2019 - Bridging local patterns and global challenges
11th March 2019 – 14th March 2019
At the Biocenter of the University of Würzburg
Am Hubland
97074 Würzburg
General

The Macroecology 2019 meeting will be the 13th annual meeting of the specialist group Macroecology of the Ecological Society of Germany, Austria, and Switzerland (GfÖ). The Specialist Group on Macroecology of the GfÖ is one of the leading scientific platforms for macroecological topics in central Europe. With the topic 'Bridging local patterns and global challenges', we invite contributions ranging from 'small data' to questions of global relevance for biodiversity research. Hence, Macroecology 2019 aims to foster the dialogue between empiricists dealing with local patterns, bioinformaticians, data scientists, theoreticians and modellers from central Europe and beyond, promoting scientific exchange and progress.
The Macroecology 2019 will be held at the Biocenter of the University of Würzburg, which is located in the Hubland campus. The historical city of Würzburg is located at the Romantic route of Bavaria, offering an attractive scenario for scientific exchange. In the registration day, participants will have the opportunity to attend a public opening keynote at the Toskana seminar room of the Residence Palace (an UNESCO heritage site), followed by an icebreaker at the wine cellar of the Staatlicher Hofkeller, also at the Residence Palace.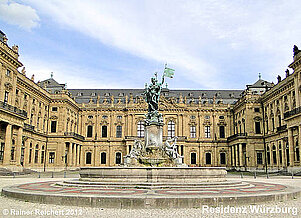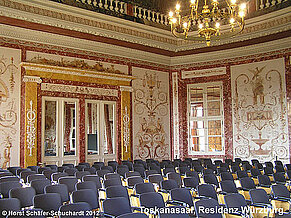 Preliminary schedule
The Macro 2019 will be held in four days, from 11th March (Monday) until 14th March (Thursday) 2019, with a program including Keynote speakers, contributed talks, posters and group activities (workshops, mini-courses, discussion groups). The first day will be reserved for arrival at the city, with the registration, opening public keynote and icebreaker being directly at the city center in the Residence Palace. The following days will encompass submitted contributions and keynotes at the Biocenter of the University of Würzburg.
Special events:
• Monday, 11th March: Public opening keynote (4 pm, "Space-borne technologies to monitor the transformation of the world and its capabilities for macroecology", Dr. Safi & Dr. Taubennöck) and icebreaker reception (6 pm) within the Residence Palace and its wine cellar. Wine tasting event and tour through the palace after the keynote.
• Conference dinner (13th March, 7 pm) at the Bürgerspital
Keynote Speakers
Dr. Hannes Taubenböck (Earth Observation Center):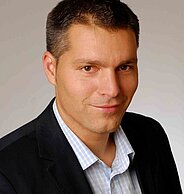 Dr. Taubenböck leads the team "Modeling and geostatistical analysis" at the German Aerospace Center (DLR). With his team he focuses on the development of methods and applications in the field of urban remote sensing. The works rank from classification approaches to studies on validation to geographical applications. Recently multidisciplinary research became a focus aiming to systematically apply earth observation data for new notions in urban geography.
Dr. Kamran Safi (Max Planck Institute for Ornithology):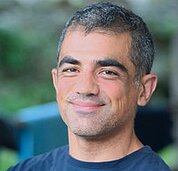 Dr. Safi's interests lie in understanding the causes and consequences of biological patterns at various scales and from different perspectives, from movement ecology to macro-ecology and macro-evolution. Methodologically Dr. Safi is deeply interested in combining and fusing data from the wild, using a wide range of sensors deployed on animals, with remote sensing and other sources of information at large spatial and temporal scales. Scaling up from individuals, to collectives, populations, species and species communities, his macro-ecological ambitions are to understand the scale effects associated with extrapolations from individuals to on higher taxonomic levels. Beyond that he is interested in the relationship of various diversity measures and what they can tell about how biological diversity has evolved and is maintained. Finally, from an macro-evolutionary perspective he is interested in the intersection of traits and occurrence of species, populations and individuals, as well as in the environment filters for certain traits and combinations thereof.
Prof. Dr. Alexandre Antonelli (University of Gothenburg, University of Harvard, Gothenburg Global Biodiversity Centre and Kew Royal Botanical Gardens):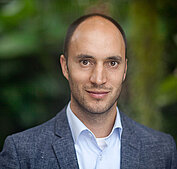 Prof. Dr. Antonelli's lab studies the evolution of biodiversity past, present and future. His studies have focused on elucidating the origins and evolution of the rich biodiversity of tropical regions, with a focus on the Andean and Amazonian regions of South America. His team combines genetic, fossil and distribution data from field surveys and remote sensing for understanding biodiversity patterns and the dynamics of the formation, extinction and migration of species. He is leading the development of approaches for the rapid quantification of biodiversity, by means of high-throughput DNA sequencing and citizen-science observations of species using mobile phones. Antonelli is also engaged in career development for young scientists and scientific outreach, and is an elected member of the European and the Swedish Young Academies. He leads a relatively large and diverse research group funded by competitive national and international grants.
Gothenburg Global Biodiversity Centre
Prof. Dr. Maria Dornelas (University of St. Andrews):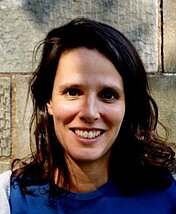 Prof. Dr. Dornelas' research focuses on quantifying biodiversity and understanding the processes that shape it. She often works on tropical systems and specifically coral reefs, but she also works with tropical freshwater fish, mangrove crabs and plants for example, as she is more question-driven that organism-driven. She combines ecological theory, synthesis of existing data, and fieldwork (preferably in exotic places!) in her research, and most of the research questions she is interested in fall under the disciplines of community ecology, macroecology and biogeography. She tends to work on intermediate spatio-temporal scales (that is communities and networks of communities over time-scales of years to tens of years).
Important Dates
Abstract submission: !!!EXTENDED!!! to 15 December 2018
Registration (including payment): 15 January 2019
Abstract submission
Macro 2019 will welcome contributions for oral presentations (12 min presentation + 3 min discussion), poster presentations (A0), and group activities (mini-courses, workshops, discussion groups). Following the success of previous meetings, we encourage submission for group activities, which will take place at afternoon on the 13th. Abstracts should not exceed 300 words and should follow the template for oral and poster presentation or for group activities.
Abstracts should be sent to macro2019@uni-wuerzburg.de. Deadline for talks: 15th December 2018. We will accept further abstract for posters until the registration deadline (15th January).
Decision letters will be send before Christmas. For any query or submission issues, please contact Prof. Juliano Sarmento Cabral ( juliano.sarmento_cabral@uni-wuerzburg.de).
Confirmed workshops/minicourses
1) Spatial Data Analysis - remote sensing using OpenSource software (organizers: Malin Fischer, Tobias Gutzmann, Jakob Rieser, Giovanni Joy)
2) Animal Movement Analysis (organizer: Dr. Anne Scharf)
Registration
Registration fees:
Postdoc and senior scientists: 130 €
Bachelor, Master and PhD students: 80 €
The payment can be done per transfer to account:
Recipient: Staatsoberkasse Bayern in Landshut
Bank: Bayerische Landesbank
BLZ: 700 500 00
Account-Nr: 1190315
Swift-Adress/BIC: BYLADEMMXXX
IBAN: DE75700500000001190315
USt.-ID-Nr. Universität Würzburg: DE 134 187 690
Purpose: 0002.0174.7262, Name of participant (this information is urgently requested on the bank transfer to identify the right account within the university!)
If the fee transfer is done by a third party, please send an email to macro2019@uni-wuerzburg.de letting us know the name of the payer in order to correctly allocate the payment to your registration.
Contributing participants will be asked the following information upon abstract decision:
Name:
Institution:
Diatery requirements (e.g. none, vegetarian, vegan, halal):
Participants without a contributing abstract should also register to the conference by sending the information on Name, Institution and Dietary requirements to the email macro2019@uni-wuerzburg.de.
The registration of both contributing and non-contributing participants will only be completed and confirmed after payment of conference fees. Deadline to registration and payment: 15th January 2019. Note that bank transfer can take a couple of days to complete.
Accommodation
We encourage booking accommodation in advance in the touristic city of Würzburg. Special discount in the daily prices can be obtained in the following hotels:
Hotel Melchior Park****
Am Galgenberg 49, 97074 Würzburg
info@hotel-melchiorpark.de
Free cancelling until 08.03.2019
Booking code: ABK UNI110319 (valid until 28.02.2019).
Hotel Walfisch***
Am Pleidenturm 5, 97070 Würzburg
walfisch@hotel-walfisch.com
Booking code : Macro2019 (valid until 11.02.2019)
Hotel Franziskaner***
Franziskanerplatz 2, 97070
Booking code: Macro2019 (valid until 01.02.2019)
Hotel Strauss***
Juliuspromenade 5
Booking code: Macro2019 (valid until 11.02.2019)
Recommendation for young people (early booking required)
Babelfish Hostel Würzburg - info@babelfish-hostel.de
Deutsche Jugendherberge Würzburg - wuerzburg@jugendherberge.de
Organization
Juliano Sarmento Cabral - Ecosystem Modeling, Center for Computational and Theoretical Biology (CCTB), Faculty of Biology (for any query or request, please contact via juliano.sarmento_cabral@uni-wuerzburg.de)
Marcell Peters - Department of Animal Ecology and Tropical Biology, Faculty of Biology
Martin Wegmann - Remote Sensing Department, Conservation and Biodiversity Applications, Institute of Geography and Geology, Faculty of Arts. Historical, Philological, Cultural and Geographical Studies
Alice Claßen - Department of Animal Ecology and Tropical Biology, Faculty of Biology
Manuela Engert - CCTB, Faculty of Biology