Prof. Dr. Ricarda Scheiner
Reserach group leader
Zoology II / Scheiner lab
Universität Würzburg
Biozentrum
Am Hubland
Building:
B1 (Biozentrum)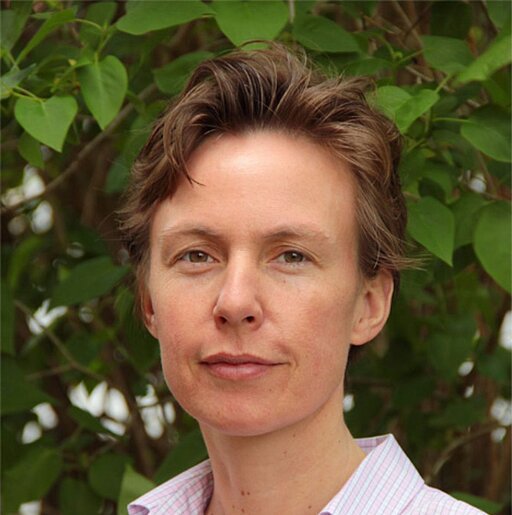 I am interested in the molecular mechanisms underlying the control of behavior in honey bees. I am particularly keen to understand how the complex division of labor is regulated in a honey bee colony. Using up-to-date molecular biological methods (for example quantitative real-time PCR), biochemical methods (immunocytochemistry, Westernblots) and a variety of behavioral assays (quantification of gustatory, visual and olfactory responsiveness, learning assays, long-term video monitoring, behavioral manipulations) we investigate the functions of selected receptors for biogenic amines and cGMP-dependent protein kinase in honey bee behavioral plasticity.
Current research projects are:
Role of cGMP- dependent protein kinase in honey bee division of labor
Functions of octopamine and tyramine receptors in behavioral decisions of honey bees
Role of octopamine in regulating gustatory responsiveness and non-associative learning processes in fruit flies
Age-dependency of honey bee learning
Gustatory responsiveness and learning in honey bees
Hesselbach, H., Seeger, J., Schilcher, F., Ankenbrand, M., and Scheiner, R. (2020) Chronic exposure to the pesticide flupyradifurone can lead to premature onset of foraging in honeybees (

Apis mellifera

),

Journal of Applied Ecology

57

,

609-618

.

George, E. A., Bröger, A. -K., Thamm, M., Brockmann, A., and Scheiner, R. (2020) Inter-individual variation in honey bee dance intensity correlates with expression of the foraging gene,

Genes, Brain and Behavior

19

,

e12592

.

Hesselbach, H., and Scheiner, R. (2018) Effects of the novel pesticide flupyradifurone (Sivanto) on honeybee taste and cognition,

Scientific Reports

8

,

4954

.

Scheiner, R., Reim, T., Søvik, E., Entler, B. V., Barron, A. B., and Thamm, M. (2017) Learning, gustatory responsiveness and tyramine differences across nurse and forager honeybees,

Journal of Experimental Biology

,

The Company of Biologists Ltd

220

,

1443--1450

.

Thamm, M., Scholl, C., Reim, T., Grübel, K., Möller, K., Rössler, W., and Scheiner, R. (2017) Neuronal distribution of tyramine and the tyramine receptor AmTAR1 in the honeybee brain,

Journal of Comparative Neurology

525

,

2615-2631

.