Course name: Animal Ecology and Tropical Biology F1
Course ID: 0610011
ECTS: 10
Language: German/English
Exam type: Protocol
Lecturers: Ingolf Steffan-Dewenter, Jochen Krauß, Stephan Härtel, Andrea Holzschuh, Marcell Peters, Thomas Hovestadt, Alexander Keller, Alexander Kubisch, Sara Leonhardt, Oliver Mitesser, Thomas Schmitt, Jörg Müller, Simon Thorn, Emily Poppenborg Martin, Alice Claßen, Jie Zhang
Aim: The students will expand their knowledge on ecological theories and current research issues in Animal Ecology. They will be qualified to design, perform, statistically analyze, and interpret scientific research. They will be familiar with animal ecological methods and possible sources of error in data interpretation. They will deepen their knowledge of Biology and Ecology of important functional taxa of arthropods. The acquired knowledge qualifies the students to perform scientific activities in the content of F2 internship or a master thesis.
Content
"Animal Ecology and Tropical Biology F1" consists of various courses each summer semester and winter semester. Three of them have to be chosen to complete the entire F1-module (5 week of courses). All courses are listed below.
An accompanying seminar "Experimental Animal Ecology" will be each Wednesday, 8.00-9.00 a.m. In the seminar, recent scientific publications on the topics of the exercised modules will be presented and discussed. For further information please contact Jochen Krauß.
Wild- and Honeybee Ecology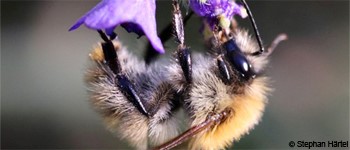 (throughout the semester, count as 2 weeks)
Ingolf Steffan-Dewenter, Stephan Härtel, Andrea Holzschuh
fundamentals and techniques of beekeeping, resource utilization, behavior experiments, pollinator diversity, and plant-pollinator-interactions.
Ecology and Taxonomy of Insects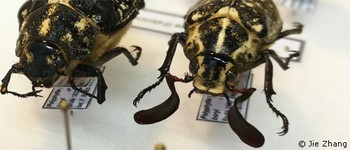 (block, 2 weeks)
Jochen Krauß, Marcell Peters, Stephan Härtel, Emily Poppenborg Martin, Alice Claßen, Jörg Müller, Simon Thorn
observation and recording in the habitat, identification and characteristics of different arthropod groups, field experiments.
Ecological Modelling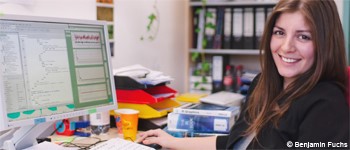 (block, 2 weeks)
Thomas Hovestadt, Oliver Mitesser, Alexander Kubisch
current methods of ecological processes modelling, simulation models, individual modelling project on current issue of Ecology.
Agroecology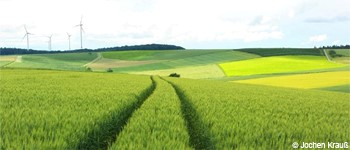 (block, 1 week)
Andrea Holzschuh, Jochen Krauß
insect communities in agroecosystems, organic VS conventional farming, visiting an organic farmer and cow house, biological pest control in landscape content, evaluation of agri-environment schemes.
Forest Ecology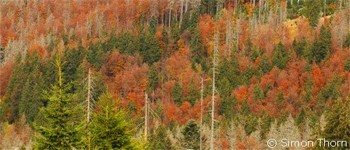 (block, 1 week in WS)
Jörg Müller, Simon Thorn
Methods of vertebrate sampling, main determinants of vertebrate communities in forests, impacts of vertebrates on forests, impact of forest management on vertebrates, and conservation strategies. The course will be hold at the Field Station Fabrikschleichach, and/or in the Bavarian Forest National Park. We will combine lectures, field work in the forests nearby, analyses of data and seminar papers.
Tropical Ecology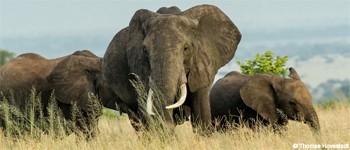 (block, 2 weeks in 2016)
Ingolf Steffan-Dewenter, Marcell Peters
In a tropical ecosystem in East Africa, small projects are carried out with ecological or nature conservation related issues.
Landscape Ecology
(block, 2 weeks in 2017)
Marcell Peters, Jie Zhang
With a small project and intensive GIS and R teaching, the students will learn important methods in landscape ecology, geospatial processing and visualization via software ArcGIS, as well as statistical analysis and graphic output by R.
Chemical Ecology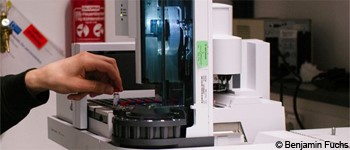 (block, one week in the summer semester, one week in winter semester)
Thomas Schmitt, Sara Leonhardt
Molecular Biodiversity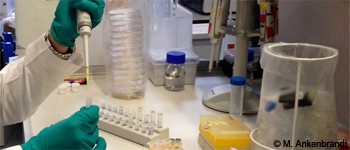 (block, two weeks in winter semester)
Alexander Keller