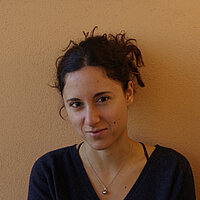 Sonia Kéfi
Visiting researcher (Friedrich Willhel-Bessel Research Award, nominated by Juliano Sarmento Cabral)
CNRS, Institut des Sciences de l'Evolution de Montpellier, France webpage
Address in Würzburg (from December 2021 on):
Ecosystem Modeling, Center for Computational and Theoretical Biology (CCTB)
University of Würzburg
Emil-Fischer-Str 32 (Left entrance, Apartment L4), 97074 Würzburg
Tel:
eMail: sonia.kefi @ umontpellier.fr
I am an ecologist working at the CNRS at the Institut des Sciences de l'Evolution de Montpellier (ISEM), France. I investigate, both empirically and theoretically, how species interactions affect ecosystem functioning. I am especially interested in multi-layer ecological networks. How do the type and structure of different types of ecological interactions contribute to the stability and resilience of ecological systems?