Study Module: Modern Methods in Infection Biology 2021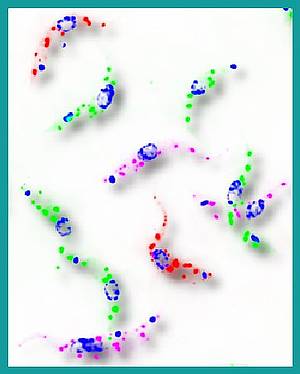 (10th BMBF funded "short course", our practical module)
September 20th - 24th 2021
Julius-Maximilians-University Würzburg Germany
Also 2021 Covid-19 will not stop us! Any selected and admitted student has full online access to all lectures and materials for the online practicals (September 20th-24th 2021).
The workshop provides a major opportunity for networking with local experts in the field, as well as establishing new networks with international peers.
Selection criteria
Outstanding BSc and MSc students, and PhD candidates who have a clear focus on infection biology. Applicants are selected on the basis of motivation and qualification. International and national applications are welcome, as are applications from outstanding students of the University of Würzburg.
The number of participants is limited to 25.
Early registration is recommended.
Course requirements
Advanced spoken and written English skills are required as all lectures and labs are held in English.
Certification/ECTS
Participants will receive a certificate of participation as well as 3-5 ECTS.
Participants may achieve 2 extra credits for a maximum of 5 credits total by submitting a Research Paper. Information regarding deadlines, format, content and topics are available in the online course. All Summer School participants will be able to register for the online course after admission to complete the preparatory reading and access course material.

&nbs
Course Lecturers
Monday 20.9: Dr. Kramer
Tuesday 21.9: Prof. Dandekar
Wednesday 22.9.: Networking day with guest speakers
Thursday 23.9: Dr. Fraunholz
Friday 24.9: Prof. Brehm
Programme organisers
Prof. Dr. Thomas Dandekar
Eva Fischer
This programme is funded by the Ministry of Education and Research, grant number 01PL11019.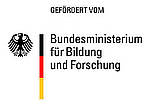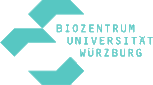 The University of Würzburg is listed amongst the top four German universities in the Life Sciences and has a strong focus on infection biology research (source: funding ranking DFG).
The Faculty of Biology of the University of Würzburg is organizing an annual international Summer School in infection biology. Speakers and scientific coordinators are Prof. Dr. Dandekar, Prof. Dr. Brehm, Dr. Kramer and Dr. Fraunholz.
Our goal is to offer national and international BSc, MSc, and PhD students the opportunity to meet, learn and discuss, in order to develop and apply cutting edge insights and techniques and view these from a bioinformatics as well as a microbiology perspective.
Important new methods in drug screening, microscopy and system biology will be discussed and demonstrated. Participants will gain a deeper insight into important models of infectious diseases and will benefit from small group discussions and subsequent application of newly acquired knowledge and techniques.
Application information
The application deadline is 09.07.2021
Please send applications to:
Prof. Dr. Thomas Dandekar
Theodor-Boveri-Institut
Biozentrum Am Hubland
Campus Hubland-Süd
Universität Würzburg
97074 Würzburg
Germany
Phone: +49-0931-3184551
Email: dandekar@biozentrum.uni-wuerzburg.de
Email: eva.fischer@uni-wuerzburg.de
Applications should include:
Letter of motivation (100 words)

Curriculum vitae

Publications, if applicable.

A limited number of travel grants are available upon request. To apply for a travel grant please attach a Financial Aid / Need Statement to your application.
Workshop location
Online meeting - through ZOOM application